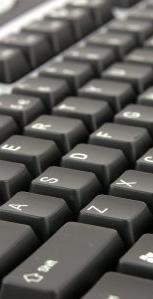 Integrating Wordfast in a legacy environment
Three facts:
Wordfast is compatible with nearly all legacy translation environments (Trados, IBM Translation Manager, SDLX, DéjàVu, Transit, either through the TMX format, or directly, at native format level).


Wordfast is compatible with files prepared (tagged) for translation with standard tools, like the Trados (Stagger) or RWS (Rainbow) set of filters.


Wordfast is compatible, at translated (segmented, bilingual) document level with Trados Translator's Workbench (TWB): a Wordfast-translated file can be cleaned-up with Trados, and vice-versa.

Example: Trados Translator's Workbench (TWB) is your legacy translation environment
Files are prepared/tagged in-house using your existing tools and filters.
One workstation is dedicated to this task


Files are translated using Wordfast.
As many translators as needed are equipped with Wordfast


Translated files are then cleaned-up/untagged in-house.
One workstation is dedicated to this task

This means almost instant deployment, minimal learning curve and dramatic cost-cutting, while reaping the benefits of Wordfast`s superior terminology handling and quality-check features at translation level:
Re-use of client terminology thanks to the most user-friendly glossary format ever (fully, directly compatible with Ms-Word/Excel/Access, Txt format and nearly all terminology formats commonly used);


"Informative" terminology recognition using glossaries of unlimited size (the translator is informed, at every segment, of the terms which are present in the agency and/or client`s glossary, with instant access to their translation, without ever leaving Ms-Word);


"Curative" terminology control: the translator is warned when he/she fails to use the required terminology, and prompted to correct terminology right during the translation process, to avoid after-translation loss of time, loss of quality, etc;


After-translation (e.g. in-agency or in-house) quality-check can be run over files in batch mode to spot terminology and/or typographic errors, with full reporting.
One word on protecting your investment. Unlike practically all its competitors, Wordfast is an open system: all data can be maintained with standard tools like Word, Excel, Access etc. Think twice before investing in systems relying on obscure proprietary formats that hijack your data and turn you into a lucrative, captive market.
Do not hesitate to contact us if you have any question on the deployment of Wordfast.
---
Ms-Office, Word, Excel and PowerPoint are registered trademarks of Microsoft corp.
Translator`s Workbench is a registered trademark of Trados corp..
All other trademarks belong to their owners.