Translating Adobe InDesign IDML Files
Authors of InDesign files use different methods when creating their files which may cause problems for translators. For example, if they add line breaks in the middle of sentences instead of resizing text boxes, this could create segment breaks that are difficult to manage since you won't be able to merge segments.
For this reason, we suggest using the following filter settings to replace manual line breaks with tags instead of considering them as segment breaks: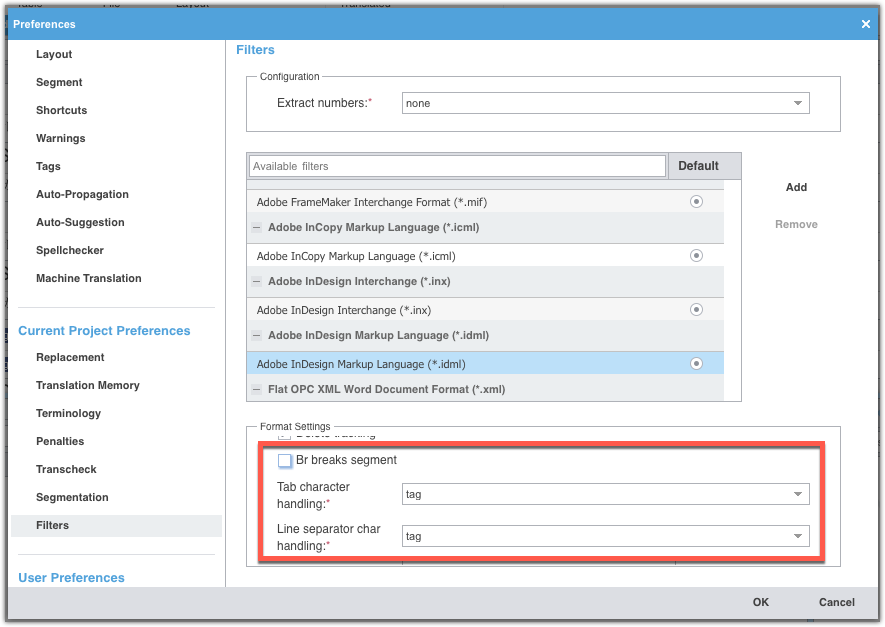 You need to update these settings before importing your IDML file into Wordfast Pro 5.
Finally, if you are managing a project with CJK languages, you will have to use a fontmapping file in your filter.
Please use this sample fontmapping file out-of-the-box or modify according to your font needs.

Version: Wordfast Pro 5.19 Operating System: macOS
---
John Di Rico
30 October 2020