Machine Translation in Wordfast Pro
To use Machine Translation, click on the Preferences icon, then go to Machine Translation under General Preferences and enable the MT providers you prefer.
WorldLingo is the only out-of-the-box free provider. You need to obtain an API to use the other ones (see links when you click on "Enable…"). The Microsoft Translator API is free for up to 2 million characters per month. Follow these instructions to get a your own API key. IMPORTANT: When creating your resource on Azure, make sure to choose "Central US" as your resource group region and "Global" as the resource region.
Tick the option "Allow all unedited segments in active document to be leveraged with MT" to use MT when there is no TM match. Your primary MT result will be automatically leveraged in the target segment.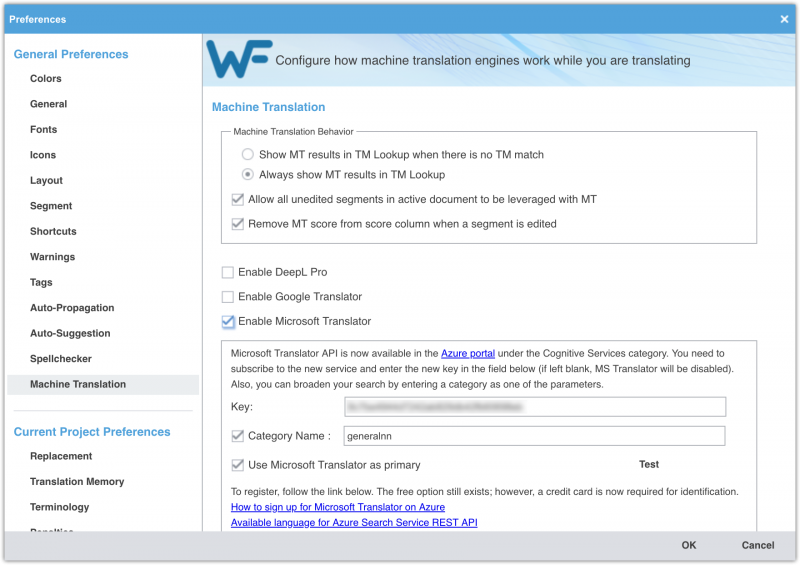 ---
Version: Wordfast Pro 6.0
Operating System: macOS
Updated by John | 02 April 2021