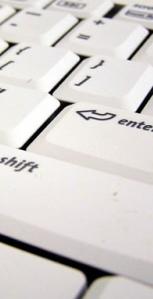 Wordfast Classic: Supported platforms
Platform
Tested
Remarks
Windows 95, 98, Me
Yes
Passed
Windows NT 4
Yes
Passed
Windows 2000
Yes
Passed
Windows XP
Yes
Passed
Windows Vista
Yes
Passed (UAC in the Control Panel may need to be off)
Windows 7
Yes
Passed (UAC in the Control Panel may need to be off)
Windows 8
Yes
Passed (UAC in the Control Panel may need to be off)
Windows 10
Yes
Passed (UAC in the Control Panel may need to be off)
Mac OSX (recommended: OSX 10.3.4 or above)
Yes *
Running *
Linux (Mandrake, XFCE, VMWare & Office 97)
Yes
Passed - see pics
Linux (Suse, KDE2 + Crossover & Word 2000)
Yes
Passed - see pics
Ms-Word version
Tested
Remarks
Word 2000 / PC, all languages incl. Semitic, Chinese/Japanese etc
Yes
Passed. Works with or without SR-1, SR-2 etc
Word 98, 2001 / Mac
Mac OSX is recommended to run Wordfast on a Mac
Yes *
Not officially supported any more
Word X / Mac (make sure you install the MS Office X 10.1.9 update)
Yes *
Not officially supported any more
Word 2002 (Office XP), Word 2003 - all languages incl. Semitic, Chinese/Japanese etc.
Yes
Passed
Word 2007 - all languages incl. Semitic, Chinese/Japanese etc.
Yes
Passed
Word 2010, 2013, 2016, 2019 - all languages incl. Semitic, Chinese/Japanese etc.
Note: the desktop, locally installed version is required, not the "click-to-run" version, or online version.
Yes
Passed
Word 2008 / Mac
No
Not supported **
Word 2011 / Mac
Yes ***
Passed
Word 2016, 2019 / Mac
No
Not supported
* Ms-Office/Mac may need tuning to optimize performance with Wordfast. See the manual's troubleshooting section. Thoroughly try Wordfast on your Mac before purchasing - the large demo mode allows all features to be tested.
** Microsoft removed VBA (Visual Basic for Applications) support from Word:Mac 2008.
*** Word:Mac 2011 requires a manual installation (for details, see WfReadMe.doc, included in the Wordfast Classic download package).